About cumulus
crm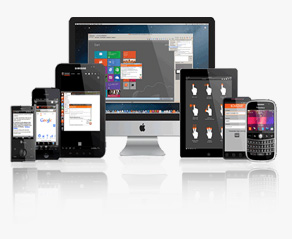 Cumulus CRM is venture of Cumulus Softwares a private limited company with its principal office at Trivandrum, India. Bluesky Technologies and Bluesky Technologies Consultants, the subsidiary companies of Cumulus Softwares has got its offices in India and UAE. The company is aiming to scale up its horizons to other parts of the world. Cumulus CRM provides end-to-end e-business solutions and services for Small and Medium Enterprises.
Cumulus is focused on developing World class Enterprise applications, which is suited for growing organizations. We strive to provide solutions that ensure attainment of the highest quality in minimal time and maximum efficiency. A dedicated workforce and a host of activities to boost innovation, creative thinking and experimenting give us that edge over competition. Customer satisfaction is the core focus of Cumulus since its inception.
Cumulus's Flagship product is Cumulus CRM - a Cloud based Customer Relationship Management software for SME.
Cumulus also have a few other Enterprise application products like Cumulus HRM - Cloud based Human Resource Management software, which caters to the demands of companies for their Employee Management, Cumulus ERP – cloud based Enterprise Resource Planning Software, Edumate – a cloud based School Management System. A couple of products aimed at the Manufacturing Industry is nearing completion.
Visi
on
To become an integral part of the dynamic and constantly evolving Information and Technology sector with an effective strategy. This strategy is built on four pillars – Customer Service, Speed, Quality and Cost Effectiveness.
Customer Service
– Perfect Service at any level at any time.
Speed
– Guaranteed delivery of products or services at the shortest possible time.
Quality
– A No compromise dedication for quality built on the latest technology.
Cost-effectiveness
– Making sure that our customers get Value for money.
Missi
on
To become a globally recognised organisation providing products and solutions for small and medium enterprises.
Testimonials
Cumulus CRM gives us more granular insight to our pipeline and stronger overall visibility to our business through management reporting. With improved collaboration between sales representatives, more responsive communications between the organization and its customers, Nejoum Asia maintain its competitive edge.

Nejoum Asia

Opting for CRM software has enabled us to manage large volumes of customer records without incurring the massive costs normally associated with data storage. It has also provided us with an easy way to keep track of backups.

Vinpro Associates